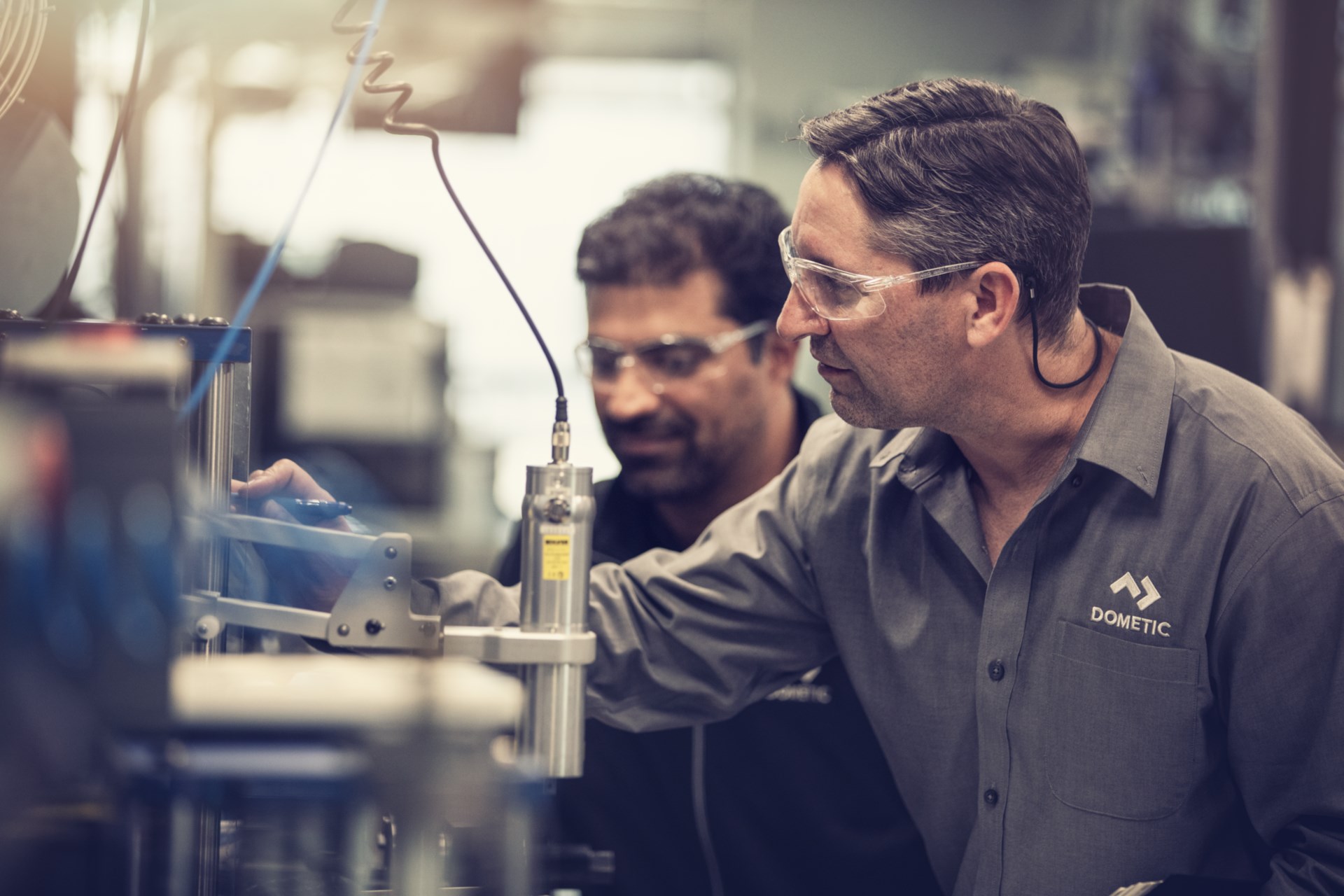 Dometic Outlet Buying Guide
What makes a Dometic product a Factory Second?
A Factory Second generally means that the product is an ex-demonstrator model of Dometic or third-party products that Dometic distributes. Dometic Factory Seconds may have some cosmetic imperfections or be a reconditioned product but is in full working condition. A reconditioned product is one that has been owned previously, been returned under warranty, and has been fully serviced by a Dometic technician.
What do Dometic Factory Second products look like?
No two Factory Second products look identical in terms of their cosmetic damage. Some products are available in a variety of colours and will be stated as such on the product's listing. If you would like some more information on the Factory Seconds that you're considering purchasing, please feel free to reach out to our customer support staff via the contact form and they will be more than happy to answer any queries you may have regarding factory outlet products.
What is the warranty on Dometic Factory Seconds?
The warranty period of Dometic Factory Second products vary depending on the product that you're buying. Each Dometic Factory Second product has the relevant warranty period included on its page on the Dometic Outlet Store and will be included on the invoice at the checkout and after you've paid for the item.
Here's a guide of typical warranty periods* for Dometic Factory Seconds by product category:
Dometic Sanitation – 6 Months
Dometic Spare Parts – 3 Months
Dometic & Waeco Iceboxes – 3 Months
Dometic & Waeco Mobile Kitchen Solutions – 3 – 6 Months
Dometic & Waeco Portable Absorption Coolers – 12 Months
Dometic Upright Absorption Refrigerators – 6 – 12 Months
Waeco CF & CFX Accessories – 3 – 6 Months
Waeco CF & CFX Portable Fridge/Freezers – 6 – 24 Months
Waeco Mobile Energy Systems – 6 Months
Waeco Thermoelectric Coolers – 6 Months
Waeco Upright Compressor Refrigerators – 6 - 12 Months
*Typical warranty periods are guides only. For best practice, please check the specific warranty period for the relevant product on the Dometic Outlet Store.
How can I purchase a Factory Second product from Dometic? 
You can purchase Factory Seconds products online under the Factory Outlet tab. Factory Seconds are delivered Australia-wide through our courier Border Express. Tracking details will be shared with you via email once the order has been dispatched from our warehouse. 
Do Dometic Factory Seconds come with cables included?
Yes, Dometic Factory seconds products come with all cords included as if you were purchasing a brand-new product.
Do Factory Seconds come in their original packaging?
Factory seconds will be packaged appropriately for dispatch and delivery, however, won't be in its original packaging and in some instances maybe missing the Dometic branded carry bag noted in scope of delivery.
Please note when purchasing from the Factory Outlet products that are missing their original box can sometimes become dusty.
Can't find the item your looking for in the Outlet, please reach out to us either by email at store@dometic.com or ring us on 1800 212 121 to enquire.